Fall Sale: 10 - 20% off Custom Figurines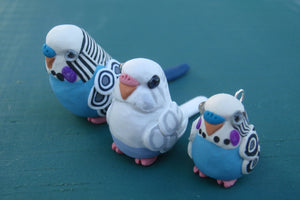 The budgie figurine sale has come to a close, but to celebrate the coming of Autumn you can save up to $5 on custom bird figurines of any species. This sale will continue until October.
I would also like to add a friendly reminder to submit clear reference images of your bird on any custom orders.  This helps me properly represent their colors and patterns.
2 Responses
Leave a comment